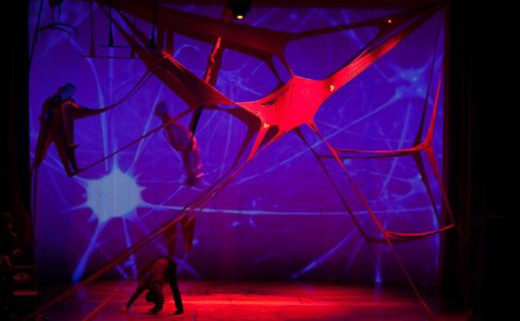 Heart Wide Open
WordPress
I loved every minute of it! 
February 3, 2009 by understandingcat
Posted in Art, Music, Relationships Tagged: Cirkus Cirkör, Irya's Playground.
How can one die while still alive? What can bring us back to life?
Brilliant performance from Cirkus Cirkör featuring Irya's Playground at Dansens Hus in Stockholm. I saw it as a homage to circus as a form of art and creative self-expression and a journey of self-discovery and re-connection with ourselves. It is about taking risks in life and the courage to let go of the heart and time after time choose to offer it to others in the generous way.
In the process our hearts expand and get stronger.
Great show for the whole family! Don't miss it!